Exceptional and safe surroundings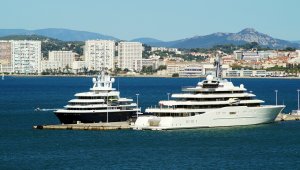 Toulon is the 9th larges urban community in France, on the Provencal coastline in a perfectly protected bay. It offers all the cultural commercial benefits of the 3rd largest city in the Provence-Alpes-Côte d'Azur region.
Close to the bay of Saint-Tropez, Toulon is blessed with a wonderful variety of inland attractions and clement weather all year round.
The bay of Toulon enjoys particularly favorable sailing conditions. The port is the 3rd busiest cruise call in France and the leading port for ferry crossing to Corsica.
There are 4 000 pleasure boat berths over the 8 ports in the bay, aswell as trong connections with local industry, and 8 shipyards.
Toulon is also home for the Riviera Yachting Network an the Mediterranean maritime reseach cluster.
Toulon is the French Navy's principal base, and the logistical headquarters for the national forces. It is one of NATO's major bases.
All weather port
The marinas of Toulon take advantage from en exceptional geographical position. The bay of Toulon is known as one of the most beautiful in Europe, naturally sheltered from winds and situated close to some of the major yachting destinations in the Mediterranean sea.
Safety and security
Navy presence offers the assurance of an optimal protection of the quaysides and berths.
The harbour area is subject to the ISPS code Sites are covered by round the clock video surveillance and restricted access.
Transport
Close to the business aviation airports of LeCastellet and Gulf of Saint-Tropez, the port of Toulon also has easy access to toulon-Hyères and Nice Côte d'Azur international airports as well as the TGV train station in Toulon for direct links with Paris and Roissy/Charles-de-Gaulle- airport.
A port within the city
In Toulon, over 300 shops, museums, an opera, theaters and Provencal market are all accessible by foot within a few minutes of the quayside.
Blue water – Green port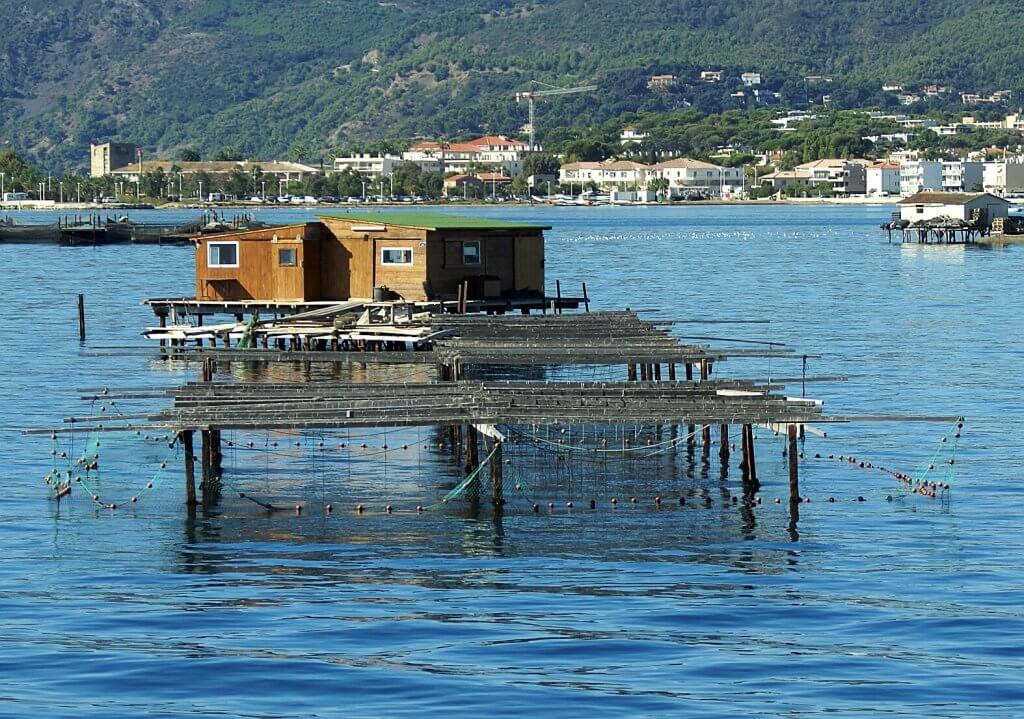 The Port Authority is an active participant in the « Contrat de Baie de la Rade de Toulon » group whose goal is the improvement of the water quality and is also taking the necessary steps to obtain the Clea Port European Certification of its ports.
Since its creation in 2009, Ports Toulon Provence has initiated a sustainable development programme.
This programme concerns all the ports and even the administration, contributing towards improved ecological conditions. The programme was started within internal water, energy and waste audits.
Futhermore, a sustainable development charter is being drawn up : its unusual goal is to obtain the sigatures of the entire port community. Bases on the 5 fundamentals, i twill include a section concerning environmental and habitat protection and preservation.
Partner of the MYS C&C Lounge
The Port Authority has united local partners in  the yachting sector by creating a label : TPM Yachting, partner of the Monaco Yacht Show C&C Lounge in 2016, 2017 and 2018. The grpip's aim is to promote Toulon Bay as an international centre for yachting and technical services (shipyards, lay-ups, crew services). This sector show significant growth in the bay since 2012.
Port fees and police regulations
Procedure for berthing
The port of Toulon – La Seyne / Brégaillon is a commercial port where the Port Authority is Toulon Provence Méditerranée.
The Port Authority actively encourages yacht calls, and the entire port community, especially the many specialised yacht service companies, are eager to satisfy the demands of this clientèle.
A specific service is at your disposal for any question concerning the port :
Toulon Provence Méditerranée – Direction des Ports – Bureau Central du Port de Toulon
Tél. : +33 4 83 24 30 60
Mob. : +33 6 46 69 77 27 
Mail : toulon@metropoletpm.fr 
The Harbour Master's Office for the Port of Toulon-La Seyne/Brégaillon is your contact point for berth requests :
Capitainerie du Port de Toulon – La Seyne / Brégaillon
Tél. : +33 4 94 03 27 60
Mob. : +33 6 09 37 04 01 
Mail : ddtm-toulonport@var.gouv.fr 
This service will confirm your request and allocate your berth depending on availabilities.
A ship agent can assist you with procedures or any other assistance you may require. Below is the list of ship agents in Toulon, this list is not exhaustive and you can also use any other ship agent of your choice.
AMV
Tél. : +33 4 94 94 18 57
Mob. :+ 33 6 27 69 13 07
Mail : a.m.v@wanadoo.fr
Nautiplus
Tél. : +33 4 94 23 24 46
Mob. : + 33 6 12 66 58 20
Mail : antoine@nautiplus.com
Nicolas Frères
Tél. : +33 4 28 70 01 50
Mob. : +33 6 60 53 19 72
Mail : olivier.cebe@nicolas-freres.fr
Provence Yacht Services
Tél. : +33 4 94 46 61 90
Mob. : +33 6 43 68 20 36
Mail : info@provenceyachtservices.com
If you do not wish to use a ship agent the Master or the shipowner's representative must carry out formalities.
Non-commercial vessels
The DAPQ form (as attached) must be filled out and sent to the Harbour Master's office – it is compulsory to enter expected
arrival and departure dates as well as vessel draught in the document. If this information is missing the request will not be
dealt with.
The vessel's insurance certificate must also be sent.
Commercial vessels
The above documents must be sent along with
– crew list : form
– store list
– crew effect list
– passenger list : form
– garbage form : form
– ISPS form : form
– health declaration (for vessels entering the EU) : form